The Friends of Pukekura Park
19 June 2015
In memory of George Fuller, former curator of Pukekura Park
The Friends of Pukeura Park will greatly miss George, our friend, mentor and inspiration. We will recall the happy times we had with George leading walks in the Park, and appreciate the great contribution he made to the Park.
George was passionate about our Park, he lived and worked in it for twenty five years. He said "I was in paradise. I was working and earning a living in one of the most wonderful city parks in the world. We lived so close to the heart of the park I felt its pulse."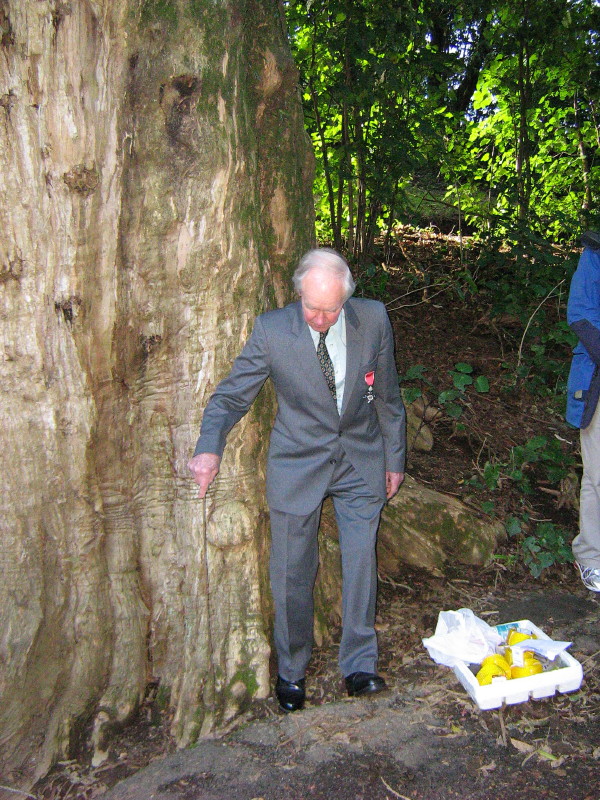 George's last battle in the Park was set in the controversy of the Road to the Bowl. He contended that progress should not come at the expense of the Park's greatest assets - some of those native trees had been there for hundreds of years. This final stand was a result of meticulous work in mapping those trees and their roots and he spent countless hours pegging and taping the area to define the suggested new road alignment and the damage this road would do to his beloved trees. He safeguarded those trees, turning up day after day in his suit, complete with the medal which signified his community service. He explained to visitors what the effects would be, sometimes at great length. The Friends of Pukekura Park helped him where they could. This man spent countless hours in protecting those trees and in the end he won powerful support - he won the battle, a true hero.
We are so proud of you George. You will be missed.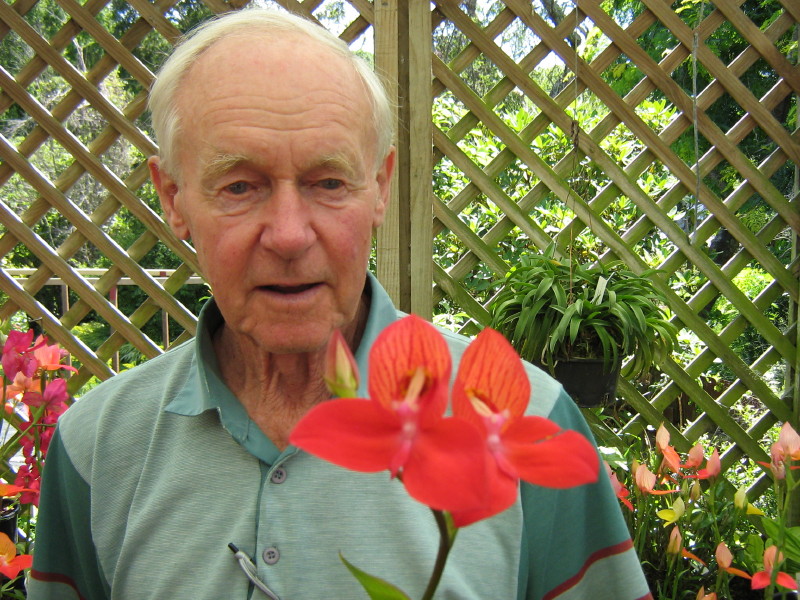 See more images of Pukekura Park in our digital library, Kete 
http://kete.pukekura.org.nz
- search for key words, then select the category for "Topics" or "Images" or "Audio" etc.


Written for the Brooklands' 75th Anniversary
Experience a slice of history - from Newton King to the Bowl.
Caution: this illustrated record of Brooklands is a 1.8MB file
Read about  the
Friends of Pukekura Park archive project
, along with full details and documentation.This is a collaborative central government funded project in association with Puke Ariki to collect, collate, digitise and store the botanical, ecological and historical records of Pukekura Park for use by future generations.
---